coach chris
Shoot 360 Manager
A student at the Prep school Brimmer and May in Chestnut Hill, MA where he was selected on the  McDonald's All - American Basketball Team. Also, a graduate from Coastal Carolina University where he earned his degree in Communications and played collegiate basketball. Chris continued his basketball career to the professional level playing for KK Strsljen Gusinje located in Montenegro, Europe.
What is your best basketball memory/experience?
"My best basketball experience was going to the AAU National Championship in the 4th grade. We went to New Orleans, and it was my first time traveling for basketball. We played well and had a lot of fun."
What does Basketball mean to you?
What basketball means to me is community, culture, and competitiveness. I've played basketball outside of the country and I've played in most parts of our country. I love the energy and different culture I've been exposed to from playing basketball around the world
COACH ANTHONY
A Kinesiology major and former player at Sac State. Currently, an AAU coach.
What is your best basketball memory/experience?
"I think it's a tie between playing at halftime of an NBA game, in front of thousands of fans on an NBA Court (Staples Center) when I was 11 years old or my career game sophomore year of High school, tallying 46 points, 12 assists, 5 rebounds, and 4 steals in a preseason tournament in San Diego.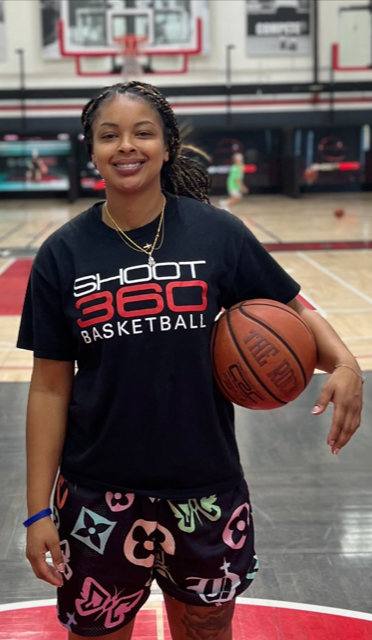 COACH RAVEN
What is your most memorable basketball experience?
"Playing college ball. Being able to travel the country playing the game I love with my best friends/teammates"