The Shoot 360 Youth League March 21st- May 20th 
Open to all skill levels: Grades 1-8
No tryouts necessary
Sign up for your preferred practice time
Limited spots available in each session
Registration open until spots are filled
Saturday Games

 April 15th, April 29th, May 13th, May 20th
*Late Registration: Call Ray @ (916) 220-8667 or come in to register at the front desk.
Summer Registration Now Open // June 13th- August 5th 
Games Days: June 24th, July 8th, July 22nd, August 5th
---
Tuesdays or Thursdays                                                              
1st-2nd 4:00pm-5:00pm
3rd-5th 5:00pm-6:00pm
6th-8th 6:00pm-7:00pm
---
PRACTICES
Practices will be held once a week with your child's age group for one hour. Practices will consist of specific curriculum designed for developing your child's game for their current age and stage. For example, 1st-2nd graders will be more focused on learning the rules and basic fundamentals of the game, 3rd-5th graders will focus on vision, footwork, and moving without the ball in space, and the 6th-8th graders will be focused on playing at speed with vision, footwork, and screening.
Each practice will be coached by one of our staff members. They will have been trained the same curriculum so whereas your child is getting the same level of coaching and same practice plan no matter who is coaching them.
Each practice will build upon each other and by the end of eight weeks your child will have a great foundation for the next steps in their basketball journey!
GAMES
Games will be on Saturdays (dates above) and each player will play two (2) games each. Players will rotate teams every week. This ensures that the players are getting to play with different teammates, meet new people, and learn how to play with others. This also allows the teams to be fair and competitive throughout the season.
This is NOT your typical rec league!!! Our goal is to develop and teach youth basketball at a high-level and start to develop habits that are needed at the middle school, high school, and college-level. Our coaches will coach and officiate each game.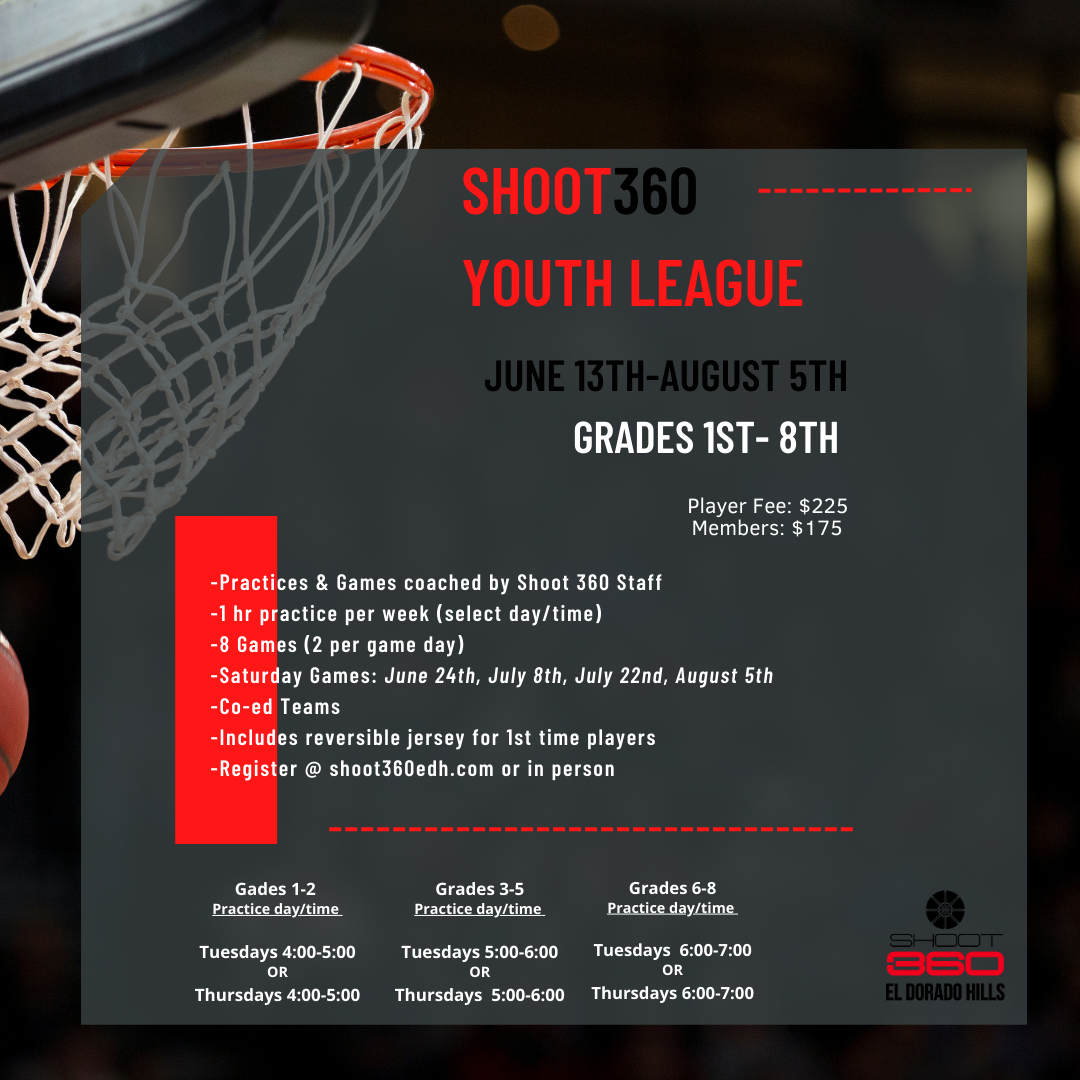 Meet our Youth League Director...
Brett Cauchi
A graduate from University of Washington where he earned his M.A. in Intercollegiate Athletics Leadership in Coaching. Brett is a former collegiate basketball player with several years of coaching experience. He has been with PGC basketball for 9 years and coached women's basketball for 7 years, including Chico State and currently Folsom Lake college.
Why do you coach? 
"To instill habits and qualities of exceptional character in young athletes."
"Prepare athletes for life outside of basketball."
"Its the best sport in the world."